Hello, I'm Jenny and this is my project Cloud Cover. I spend all my time thinking about and creating music. It's my one and true passion.

I'm really happy to offer a subscription option for Cloud Cover. As a subscriber, you'll get to view and listen to new things I make. I'll post some sonic scraps here and there, such as new ideas I come up with and clips from demos. I'll also be posting photos, art, and visuals I create for those of you who would enjoy experiencing some stuff I do that doesn't get to fully materialize into an official release.

I'm currently putting out a repress of Mirror Me on Storm Cloud vinyl. You will receive a both a physical & digital copy of the record for free as a thank you for subscribing. You will also get first dibs and discounts on new items and all future releases, and have access to subscriber only items (stuff like original artwork & test presses for example)

Thank you so much for your continued support. Words cannot express how much you mean to me, so I'll have to thank you in sonic form.


<3 Cloud Cover
Here's what you get:
All the new music I make

streaming instantly on your mobile device via the free Bandcamp app, and also available as a high-quality download.*

Access to subscriber-exclusive messages:

This back-catalog release:
A 15% discount on all my merchandise.
The satisfaction of knowing you're supporting me in a sustainable way.
Join:
For $6/month, you get everything above.

You're a subscriber

Thank you!

For $15/month, you get everything above, plus:

You will have a guest list spot waiting for you at any of my live performances. You will get to preview releases before they go public. And don't be surprised if little pieces of cloud show up in the mail ;)

You're a subscriber

Thank you!

For $30/month, you get everything above, plus:

Your name will be in the credits of future releases, not just as a thank you, but because you are part of those releases. By facilitating the creation of my music, you are giving me the greatest gift of all, which is the ability to devote more time and energy to my true passion, the creation of sonic bliss.

You're a subscriber

Thank you!
* Downloads are DRM-free and available in MP3, FLAC and
more
.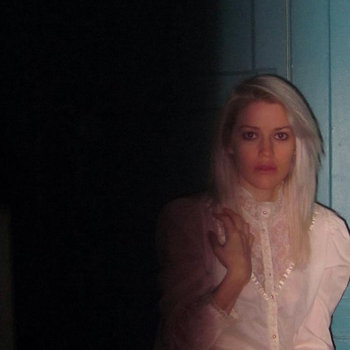 Cloud Cover
Brooklyn, New York
Cloud Cover's 'Mirror Me' is the debut album of multi-instrumentalist Jenny Tuite. Sparse instrumentation, droning tape experiments, ambient passages, electronic manipulation are coupled with the songwriter's ability to create eerie hypnotic moods through sound. The dark intensity of the album is offset by its warmness; Tuite's ghostly voice a melodic chant over delicately picked guitars.
Latest Release
Mirror Me